If you need to carry out searches in the field of medicine for research or scientific purposes, Medical Subject Headings (MeSH) is an essential tool. It allows us to specify in detail and to refine the set of keywords we'll use to solve whatever our information problem is. In 2016, MeSH contained around 28,000 descriptors and 90,000 terms (synonyms). MeSH also contains the Supplementary Concept Records database containing approximately 230,000 entities in the field of chemistry, diseases and pharmaceuticals.
Using MeSH when indexing medical journals
MeSH is used extensively by the National Library of Medicine of the USA for indexing scientific papers, which are then made available in the PubMED and MEDLINE databases.
Let's take a look at the basic connection between the thesaurus entries and the bibliographic records for medical papers. We'll choose a general topic: papers related to the middle ear. The basic prerequisite is identifying the main descriptor. In our MeSH search, we enter the generic term middle ear. As we can see, the main descriptor for this term is defined as ear, middle. At the same time, we can see that MeSH offers us other possible related input terms such as the key term middle ear that we originally wanted, as well as tympanic cavity and tympanum. Another aspect that is very important for us are the Qualifiers, which determine the medical areas that relate to middle ear issues.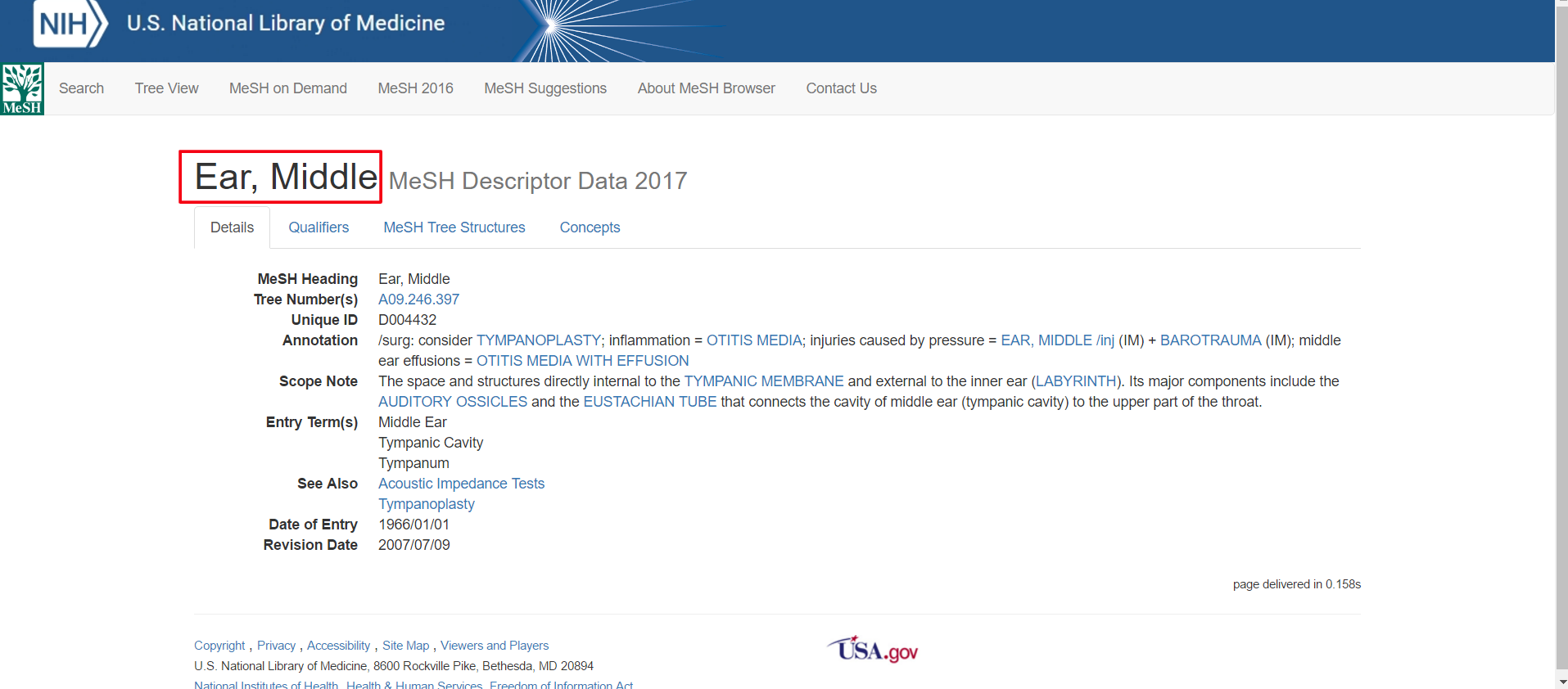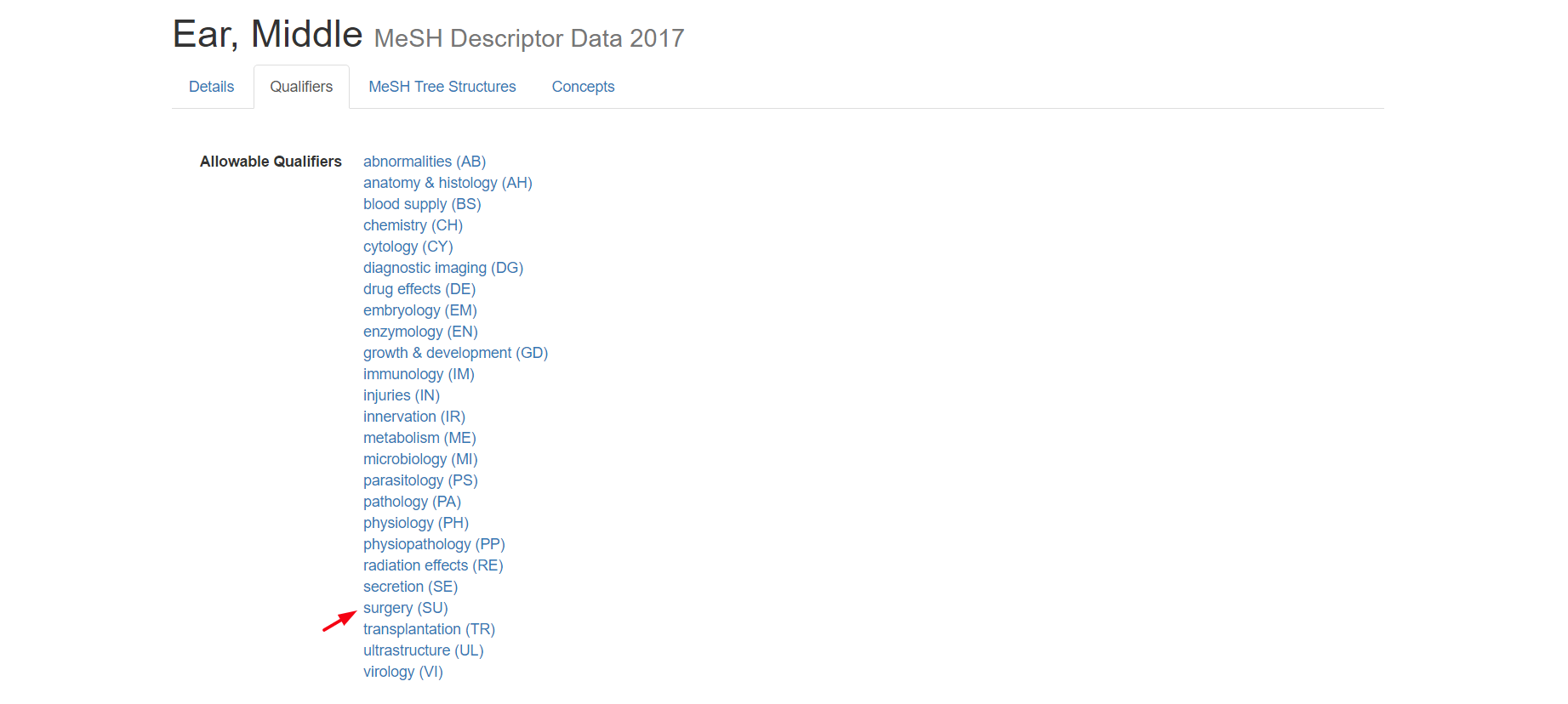 Let's try a test search within the PubMed medical database to get an overview of articles on middle ear topics.
We enter the following syntax into the search field:
ear, middle[MeSH Terms]
Our query allows us to obtain bibliographic records of articles that contain the MeSH ear,middle descriptor. If we now look at the record of the first article within the MEDLINE structure, we can see that the article relates to the surgery (qualifier) of the middle ear (descriptor).
Links:
Conclusions:
MeSH is the biggest thesaurus for medicine.
It helps to create and debug search activities in this field.
It is linked to the PubMed and MEDLINE databases.